thanks for all your help on underwater camera
Submitted by Faulkner Family on Sun, 2008-06-08 10:55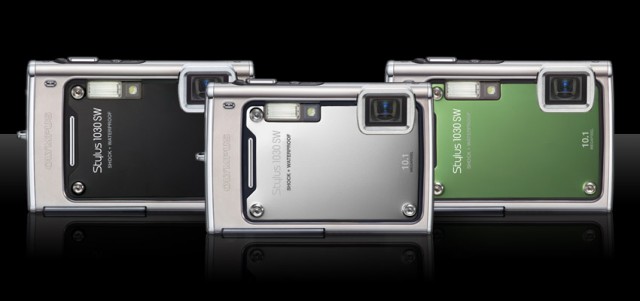 Thanks to all for your help with our underwater enquiries it was great
As some others were wondering about them i thought i would put up a few specs about it
Well went out and bought one a Olympus 1030sw from harvey normans cost price $599.00 but my wife asked them for there best deal and got it for $510.00o alway pays to ask *lol*
The camera that redefines tough. The Stylus 1030 SW is one tough camera. The Shockproof, Waterproof, Freezeproof and Dustproof design gives active people the confidence to take this camera anywhere and shoot in nearly any condition. Plus, the wide-angle lens lets users capture more of what they see. Great for divers, surfers, rafters, skiers and anyone with an active lifestyle.
SHOCKPROOF (6.6FT).
Accidents happen. A rugged metal body and revolutionary shock-absorbing construction are designed to withstand a 6.6-foot fall, drop or other mishap.
WATERPROOF (33FT).
Innovative waterproof seals and gaskets allow you to take underwater movies and amazing pictures in a pool, lake or ocean.
FREEZEPROOF (14°F).
Perfect for skiing, snowboarding, sledding and other winter fun, this camera is winterized to perform at below-freezing temperatures.
CRUSHPROOF (220 LBF).
With a rugged body and reinforced LCD, the Stylus 1030 SW withstands up to 220 pounds of pressure so your camera and images are protected.
3.6x WIDE-ANGLE ZOOM LENS.
A wider field of view ensures you'll never miss anyone or anything in your shot. Great for shooting landscapes, underwater scenery, group portraits and amazing panoramic pictures.
2.7" HyperCrystal™ II LCD.
With improved contrast and color reproduction, the HyperCrystal II LCD offers a more accurate and precise image display, as well as an extra-wide viewing angle and increased visibility in direct sunlight.
microSD ADAPTER (MASD-1) INCLUDED.
This model camera is compatible with xD-Picture cards (not included). It also accepts
microSD cards
(not included) which are compatible with various consumer electronics products when using the included microSD adapter (MASD-1).
Compatible Cards by Capacity and Image Type


Capacity
Card Type
Still Images
Movies


2GB and under
xD-Picture card
Yes
Yes


2GB and under
microSD
Yes
Yes


4GB and higher
microSD
Yes
Yes*


*You must have firmware version 1.1 or later for movie photography using 4GB or larger microSDHC card.

____________________________________________________________________________
RUSS and SANDY. A family that fishes together stays together