Pt Peron Beach Launch
Submitted by Tim on Sat, 2009-09-12 15:43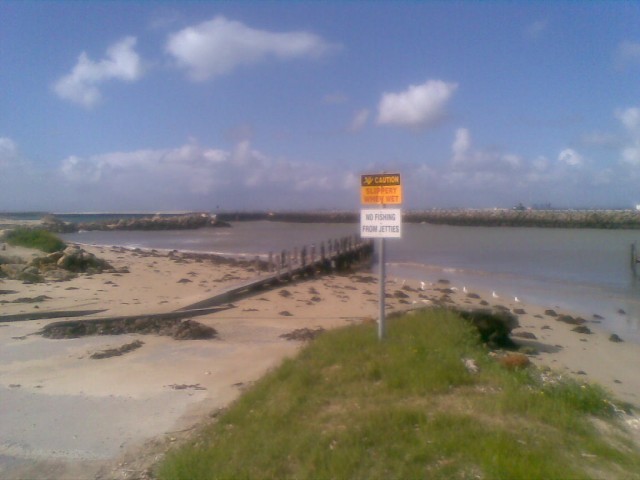 Anyone thinking of going down to the Point Peron ramp should be prepared for a beach launch atm.
All this swell and surge has dumped tonnes of sand on the ramps.
Might have to remove the sign as not much chance of fishing of the jetty atm.
Crappy phone pic. Sorry.