PB Dhu
Submitted by GGs on Tue, 2017-01-03 14:53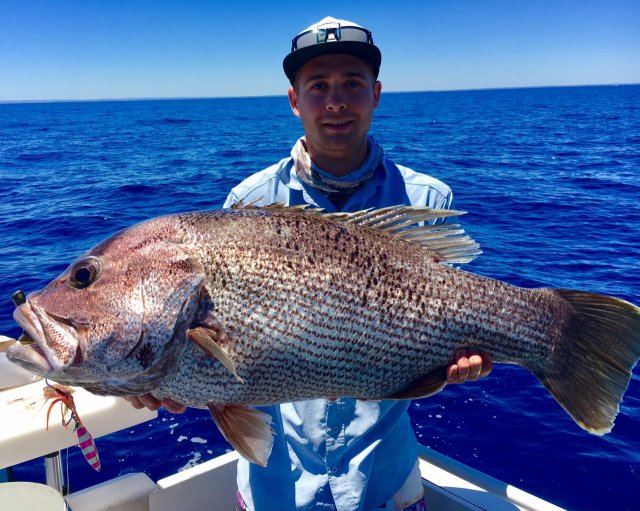 Nice way to start the new year with a PB dhu.
Was a very slow day yesterday with this being the only demersal to come up.
Went 98cm and 16.2kg. Thought i may have finally cracked that 1m fish but not this time.
Fell to a seafloor control gawky 120g.
Cheers