New Ride
Submitted by Tim on Sun, 2019-03-31 20:25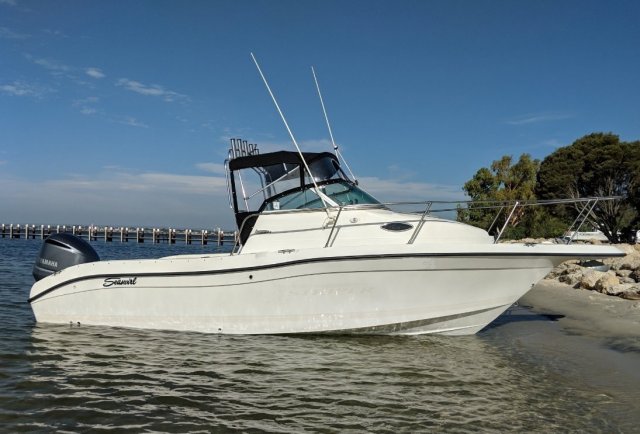 After the unexpected sale of the old boat I picked up a new boat a couple of weeks ago.
Its a 2301 Seaswirl Striper with a new 250hp Yamaha.
Had looked at some 26ft Stripers as well but wanted to keep it towable.
Just working through some initial personalization items to keep the boss happy then will use it for a while before deciding on what electronics upgrades to put on this one.