Little tackers
Submitted by Jody on Sat, 2008-04-12 13:30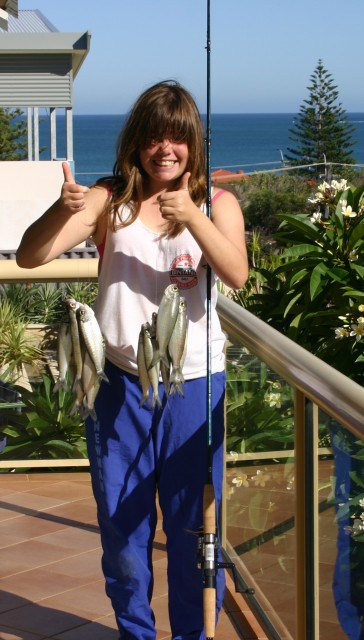 Picked up a nice combo for Lucy so she can get into the Salmon this season.
Went down this morning so she could have a crack at casting…………….I think she's got it sussed.
The bugger even out fished me – nabbed 19 in about an hour.
So much fun, can't wait to see her hooked up to something decent.
____________________________________________________________________________
TWiZTED