HRT Classic
Submitted by Ben Derecki on Fri, 2010-12-17 16:32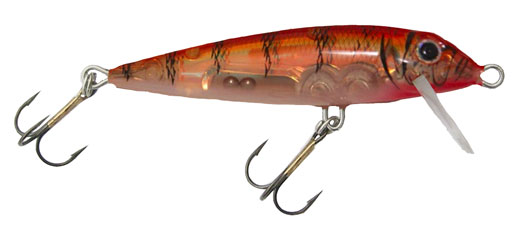 The HRT Classic is currently available in 50mm and 70mm sizes.
The 50mm weighs in at 3.5g and dives to a depth of 3ft; the 70mm model weights 8g and dives to 4.5ft.
All lures are fitted with VMC hardware and are hand tuned and tank tested. RRP for the 50mm is $12.95.
Both sizes are working well over east for both fresh and saltwater species.
There are a few other designs below but if you want more info flick me a PM or visit here.