Few from today
Submitted by Vinesh87 on Sat, 2014-04-05 17:51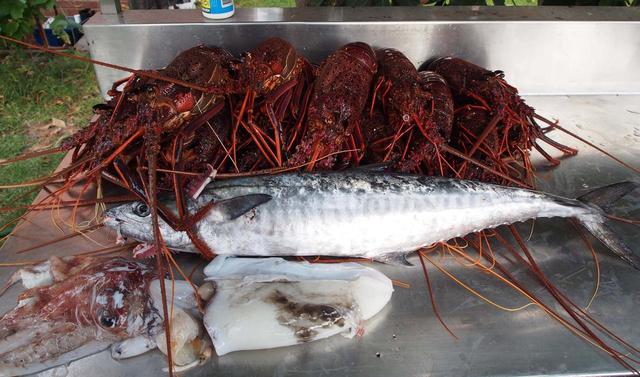 Was a bit average trolling out the back today.
Hooked a Broad bar 5 mins in. Not bad for the first time metro trolling i thought. But thast was it(Looks small but thats because everything else is BIG haha. A few more passes and in it was for a cray dive which was just silly.
A heap of jumbo's were let go!