cape nat turns it on !!!!
Submitted by harro on Sun, 2011-03-27 20:27
took the young blokes out today,
headed out wide early and bagged out before 10am, we all dropped once, micky decided to keep his hands clean and jiggy jig it with style, very nice nannies and a bomb pink, then checked out a spot where we got the dollies friday and managed another 2, then they were spooked up, tried baits etc but would not take, the birds didnt help, was a fantastic day, plenty of quality fillets, bring on next weekend ,lol
budda with a pink..
micky with his jigged red..
sounder shot, big school of reds and maybe a cple pinks here n there,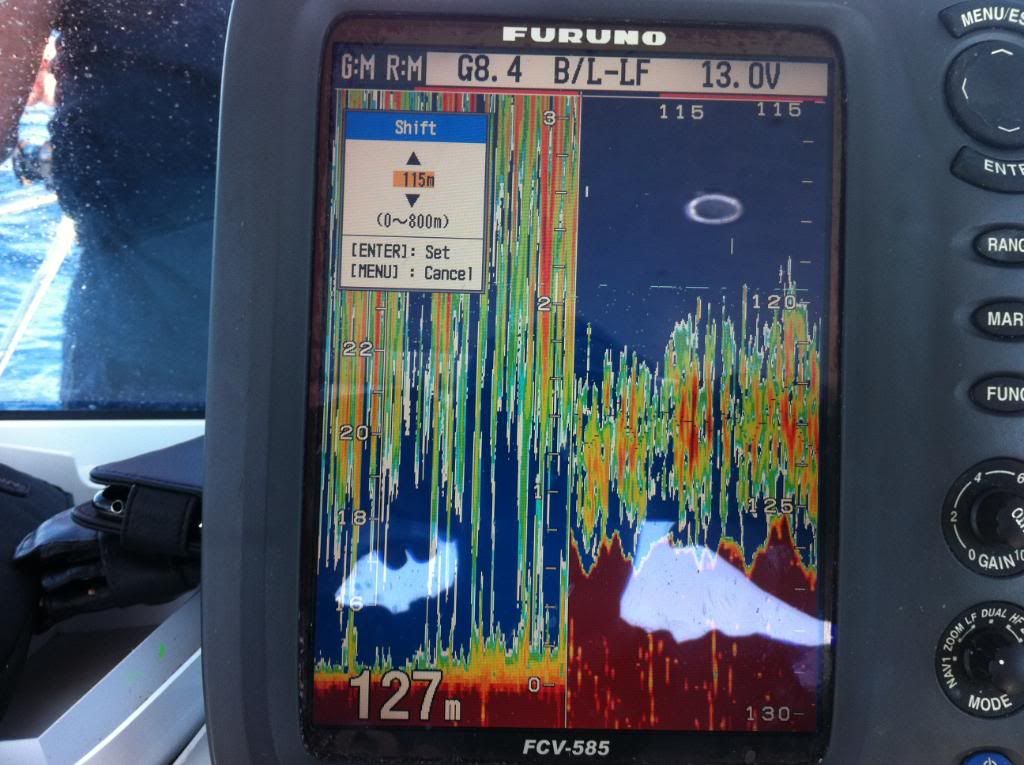 tt
great day..few fillets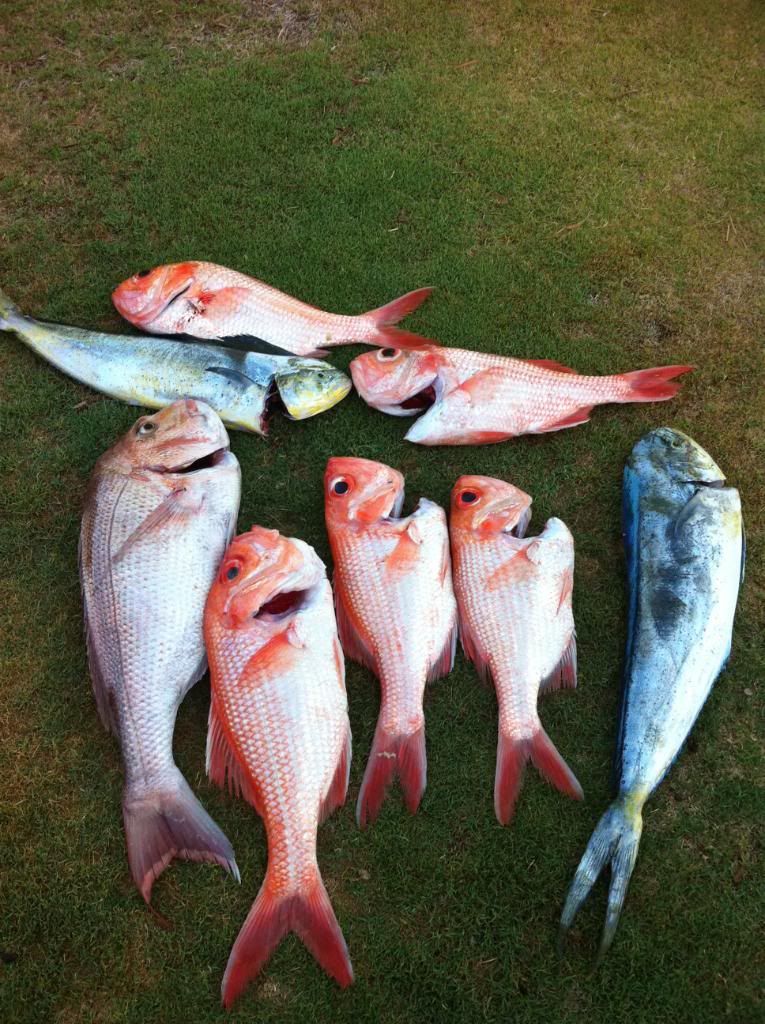 mickys dolly
____________________________________________________________________________
:::: Bass Hunter ::::