Afternoon rainbow trout!
Submitted by Redfin 4 Life on Fri, 2013-12-20 11:29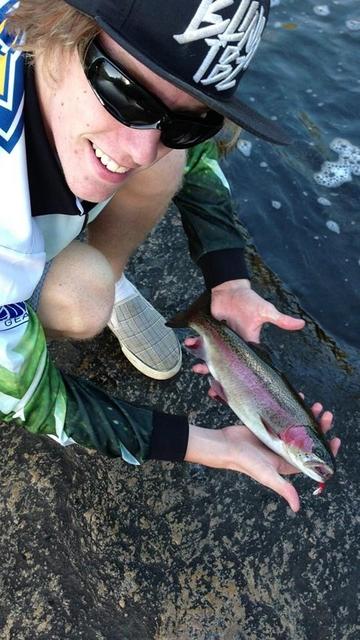 Picked up another nice rainbow during yesterday's afternoon sesh. Put up a ripper fight with a good use of the strong current and a heap of leaps pushing 2ft from the water! Awesome fun on the light gear :) only had 2.7kg leader and a few snags in around the water was a handful of fun. Released straight after the photo to fight another day :D
'catchya later' mate.
____________________________________________________________________________