What happens when a Van run's into your outboard on the way to the Ramp?
Submitted by Stingray on Mon, 2007-03-26 12:27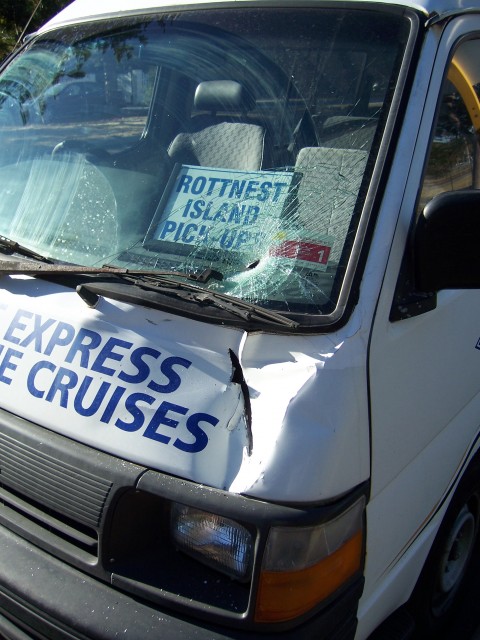 The van gets damaged! This fella ran up the bum of my boat while I was driving thru Cottesloe on Saturday arvo. I had horrific visions when getting out to inspect the damage, but luckily enough, the outboard copped a couple scratches on the keel and ripped a couple holes in my fluoro Prop bag!
Van not so lucky however!