Dundee beach
Submitted by Super peg on Mon, 2013-06-17 10:59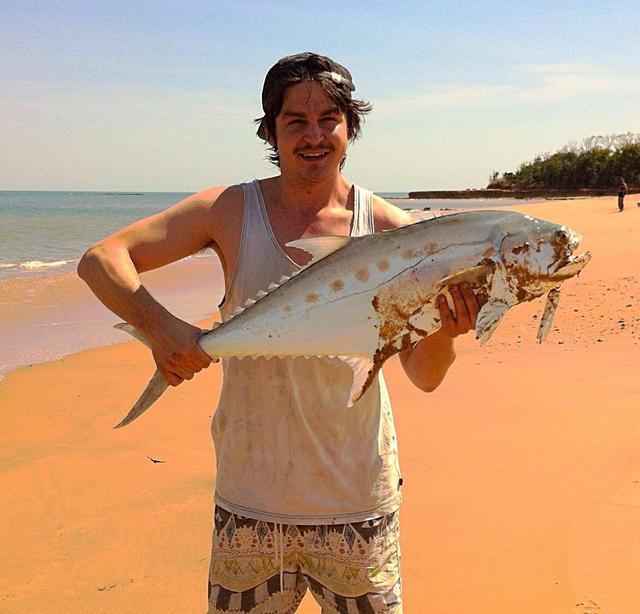 So I went up to Dundee beach for a wedding, took the rod up and box of my lures, just hoping to hook up to anything really.
Well after sending two lures to the drink I quickly realised my end tip had been damaged on the flight and it was cutting the line, so with one day to fish I had to madly source out a rod from a friendly local and whacked my reel on it. By this stage the high tide was well an truly over and it was in the middle of it away out, during the middle of the day.
on went the white 2 oz richter plug and I began to cast and wind and cast and wind and cast and wind then bang!
a massive crash on the surface and a lot of line taken quite rapidly had my previous rod/tide/mozzie woes forgotten as a beautiful queenfish proceeded to rampage on my line, doing multiple jumps.
after a bit of a effort accross the rocks to the beach to land it, I was holding my first ever queenie and first ever northern species. I was ecstatic!
a couple snaps and it was released to shake up some other angler.
i had a few other follows of some other species ( couldn't identify them) but nothing else for the trip,
but I was happy with the opportunity that I had considering the rod damage.
will defiantly be going back up there.
____________________________________________________________________________
The art of fishing consists of casting, winding, trolling and jigging
while freezing, sweating, swatting and swearing.