Kalbarri-Took the Ski up for a week.
Submitted by Moking on Fri, 2014-07-04 18:19
Had a good week of fishing up at Kalbarri,great to meet up with Tangles and to get some local advice.
A few pic's:
Fishing from the Rivermouth looked like hard work to me,not sure how you would get the fish up to rocks:
Out the front of "Mushroom Rock"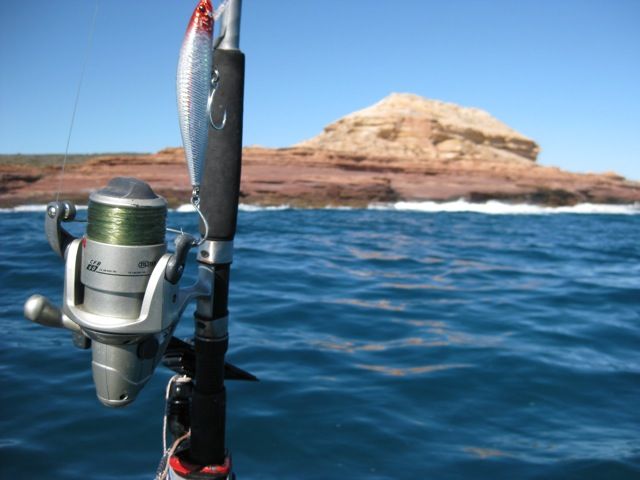 Kept one tailor: 78cm.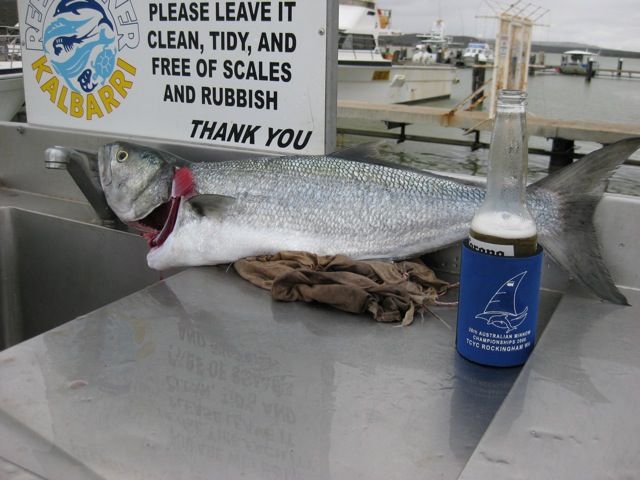 And the beauty of Kalbarri: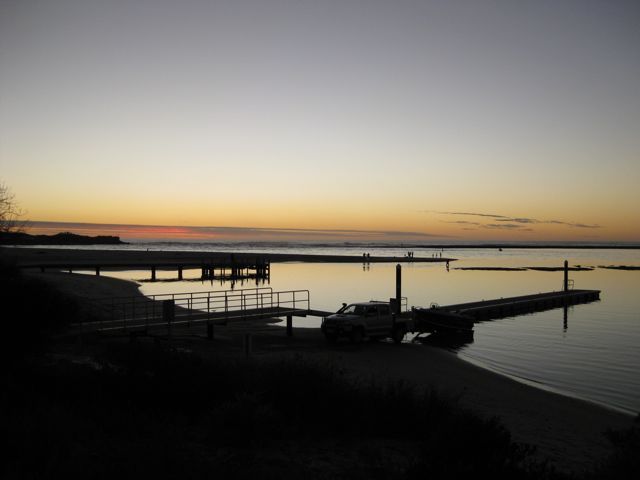 ____________________________________________________________________________
My Dad taught me how to Fish-Thanks Dad.(RIP)