Not bad for a quick one!!!!!!
Submitted by SPESS on Wed, 2008-06-18 19:11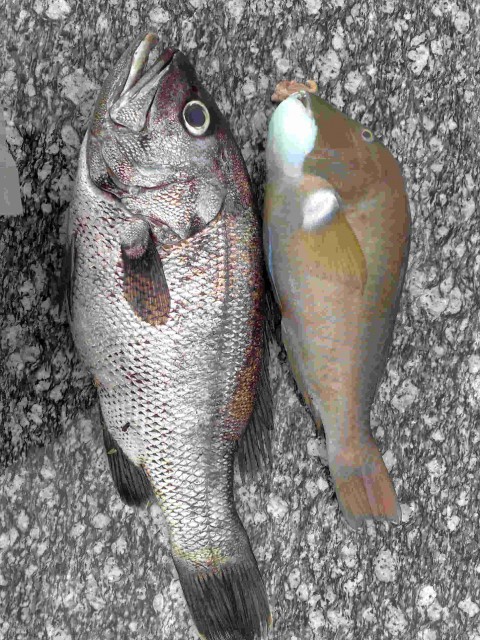 Went out to test a mates new trophy pro this morning for a quick 2 hour fish before going to a late start work day. I only took one rod and some extra extra large plastics to try out and got these beauties in 40m out from mindarie. Baldie for tea mmmmm  my fav.