Local Evening Session
Submitted by Hutch on Sun, 2017-03-26 10:23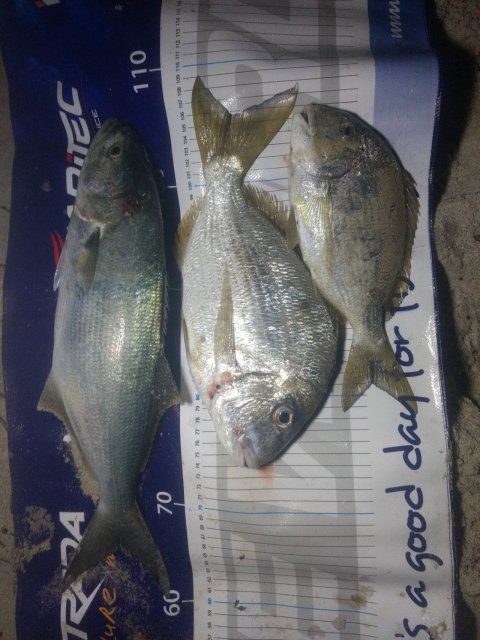 After the spot I'd intended to fish last night was visibly weeded out I ventured a couple hundred meters to a spot which I'd never fished (or even thought of fishing) before.
The water was working beautifully with nice white water around the reefs and chop in the deeper sections, not to mention hardly any weed, so I was hopeful of a tailor or 2.
Just after sundown the fish came on the bite and I landed a couple tarwhine (29, 35cm) and not long after a solid tailor at 49cm. Plenty of small fish were out but not much else apart from getting smoked by something on the last mulie of the night, wasnt able to put the brakes on before it found the reef 80m away. A great evening in the end, wind dropped off completely and the water flattened out which probably put the fish off the bite.
(Apologies for the sideways pic, tried a couple times to rotate it but no clue how to)