A BIT MORE BLING! hahaha
Submitted by SPESS on Tue, 2008-09-09 18:34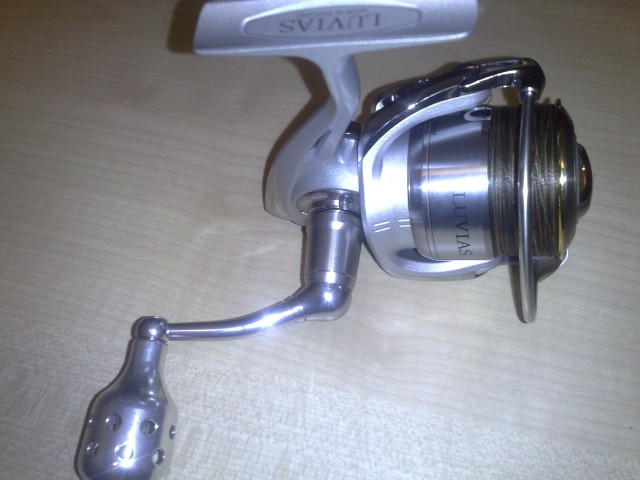 just got meself a new toy and very happy indeed.
Daiwa LUVIAS 2500, made from the new "zaion". Very light and very smooth. Upgraded handle for some bling add the new spiderwire camo 10lb because i thought it looked good and havent tryed it yet!lol.
Cant wait to give it a bash tomorrow. Cheers Chris.
PS: Cheers Matt and brenz for the service and smile that a lot of other shops up this way are despritely lacking at the moment. Ill be back for sure tackleshack A1 in my books just got to get some better staff and they would be awsome.
.