1989 Holden Nova SLX.... FOR SALE.... $1000 ono
Submitted by wadetolley on Thu, 2009-04-16 18:04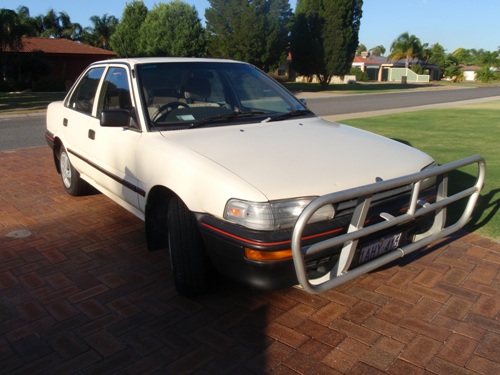 HI there! Had to buy a new 4wd to tow the new boat, so our little car has to go.  If this car was a piece of shit, i tell you now i wouldnt post it up for sale on this site, as perth is to small !
Its a Holden Nova 1989
176000 on clock
Unleaded 4 cylinder
Power steering
Tow ball
Rego paid till 13th Dec 2009
Immobiliser
Good tread still on tyres!
Is regularly serviced,and all we have needed to do to it in the last 4 years, is replace radiatior !
Who ever snaps her up will be happy with a cheap reliable car.
Message me for ph number