Targets - Aquired and Captured
Submitted by Mick C on Sat, 2014-11-01 18:36
With the demersal ban in place and the pinkies off limits, it was time to target other things. Sampson fish for cray bait and King George for the table was the order of the day. We also wanted to see what the new ground we were fishing that had produced so much actually looked like. The number of crays we got off the ground last week was unbelievable but at this time of year it was all female and we gave up even though we were averaging a dozen (but with 1 or 2 keepers per trip). Looks like it will be a good season though – these were from 1 pot. Bring on the end of November.
So, a strong easterly first up forecast to drop off mid-morning and it was a late start. We went in the "expert repairers" boat to further test the 36V Minn Kota, and attached the downrigger and Go Pro bracket to have a look at the ground. We also wanted to see how the 80kg of burley we made last week performed – it is really good which is a relief as you never know when you make it.
We headed out at 9.30am and the wind was still up. The fact that the Minn can hold an 8M+ boat in moderate wind conditions was the highlight. The burley was awesome and we bagged a few wrasse to use as "upgrades". Unfortunately, the only real sambo hookup was lost by gear failure (those previous things with teeth that were hooked damage the mono and the lesson is to replace it before you go again). It was a bit slow at the first spot and after a while we moved on – nice looking ground though and no wonder we have smashed the pinkies and KG there before.
The second spot was more "reefy" and once the burley worked we had fish in abundance. We got 3 excellent KGs (biggest 520mm) and found the sambos – got quite a few but kept 3 for bait. Review of the Go Pro footage showed how diverse the fish were and the highlight was the big baldie that wanted the skippy carcass we threw out – he even chased off some sambos but ultimately lost it to a big ray. The footage and images are quality. Nice to see the dhu swimming around as well – I really want to see big schools of pinkies at dawn and dusk though.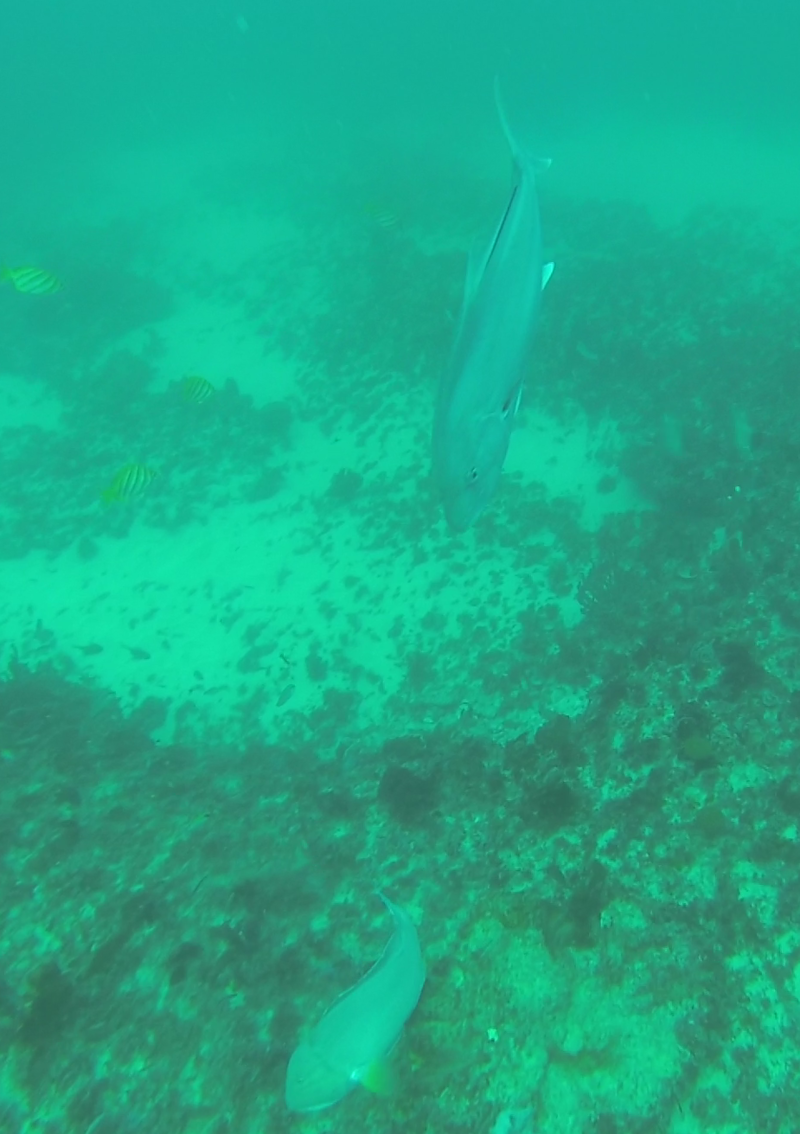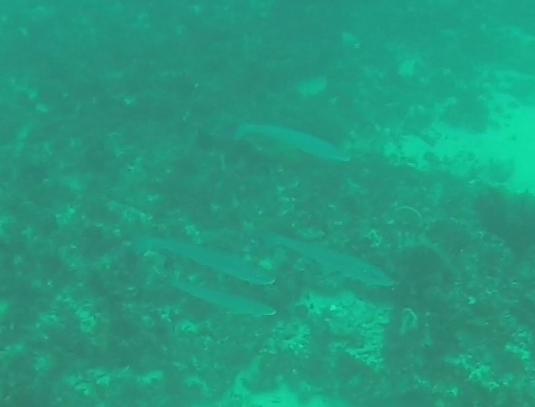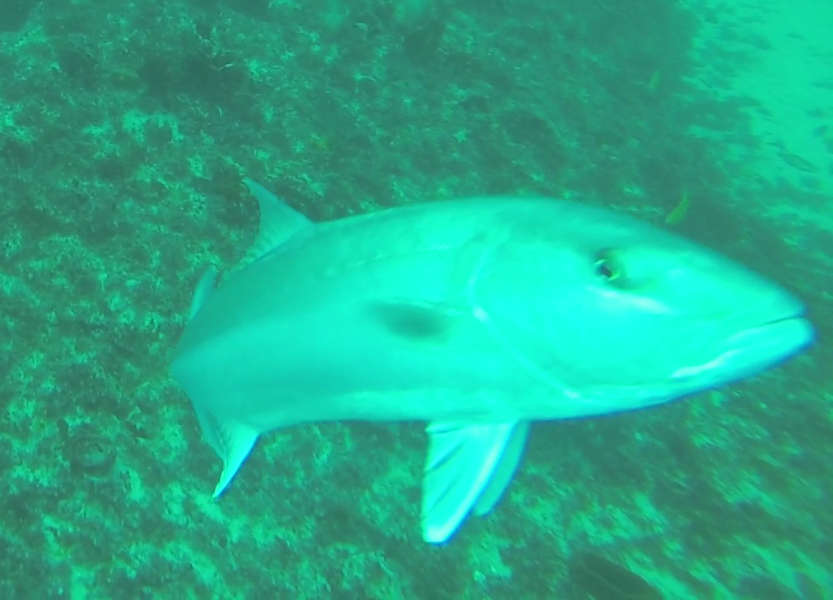 What a top day. We set out with a plan and it came together. Tomorrow is tailor off the Alkimos and trolling live ones for pelagics. Can't wait.
____________________________________________________________________________
Ability is what you are capable of doing. Motivation determines what you do. Attitude determines how well you do it - LH.