Sunday Fish
Submitted by Andy Mac on Sun, 2008-03-16 21:11
Headed out for the first time in months. Managed to get out wide first up and slowly worked our way back in.
As will all new deckies the rule is your first fish goes back, nomatter what it is. Poor Stu, his first drop landed this beauty.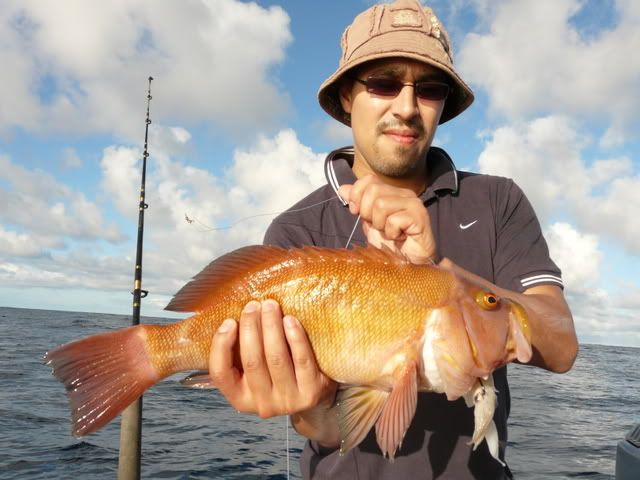 We picked up a few baldies and moved on to another spot, where Rory nailed another baldie.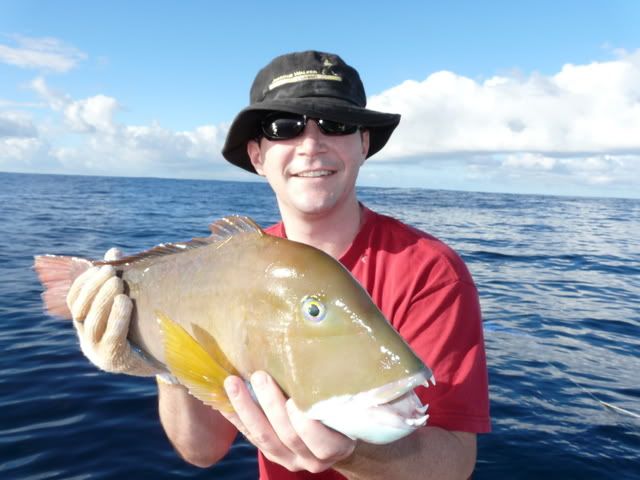 The day was pretty slow, but apart from a this little Dhuie and one just size , there wasn't much biting.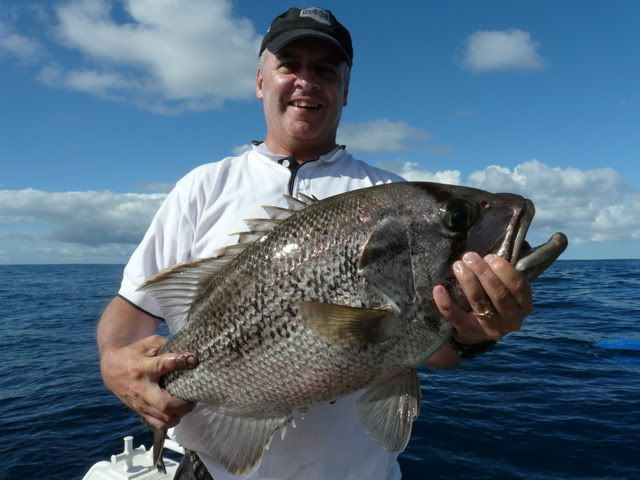 Was good to get the boat wet and come home with a feed. The weather was sensational out there today.
____________________________________________________________________________
Cheers
Andy Mac (Fishwrecked Reeltime Editor & Forum Moderator)
Youngest member of the Fishwrecked Old Farts Club