Walpole: Jetski Fishing Trip.
Submitted by Moking on Tue, 2014-02-25 07:08
First time for me to be at Walpole with the Jetski,spent four days down there,from fishing in the Frankland River,the inlets,the river mouth,and the ocean.
Caught and released different fish,from juvenile snapper,skippy,flathead,bream and salmon.
Navigating the shallow channels out to the rivermouth was always interesting,saw several boats run aground,I even got stuck early one morning,as I couldn't spot the depth.
Even spotted one sea rescue boat take a incorrect channel.You can't get pass Skippy Rock,it becomes a dead end channel.
I'll be back there-fantastic place for all sorts of fishing experiences.
Couple of scenic pic's:
On the beach near the Rivermouth.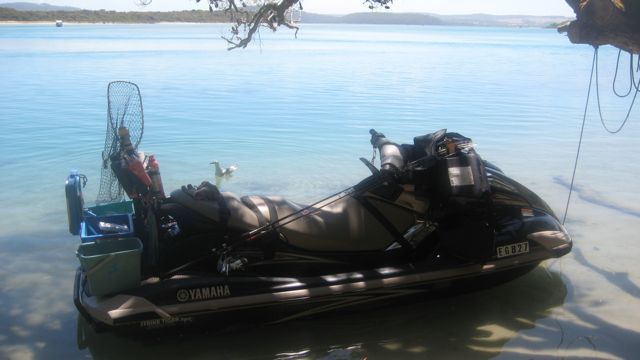 The entrance to Frankland River.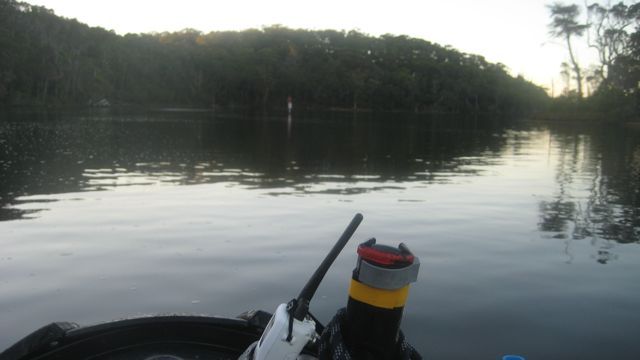 Looking back towards Skippy Rock.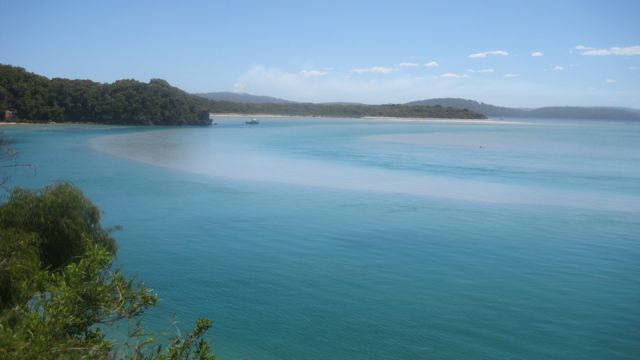 The Rivermouth crossing.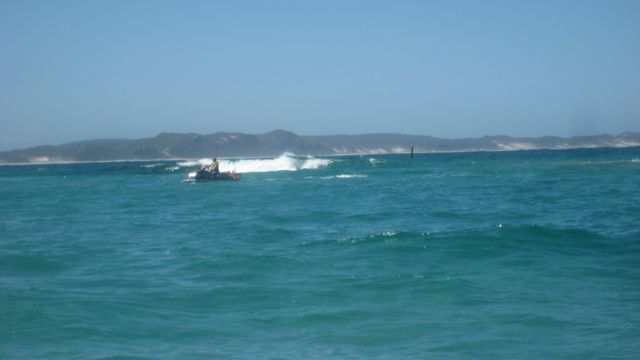 Trolling for Salmon.
Success: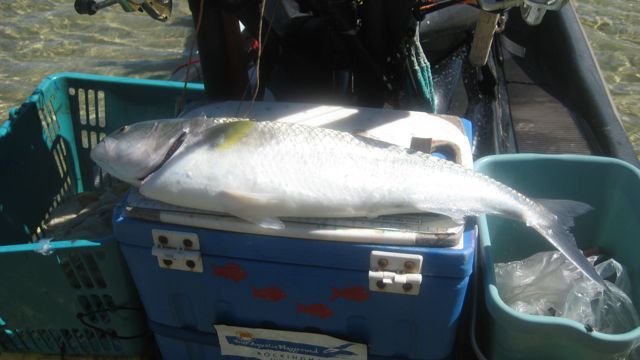 And a couple of other guys from Fishwreck I met,catching herring at the Rivermouth.
____________________________________________________________________________
My Dad taught me how to Fish-Thanks Dad.(RIP)