Out with Oh Yeah on the Skis this morning.
Submitted by Moking on Mon, 2016-11-28 15:25
Joined up with Wayne this morning to "supervise" him pulling his one and only cray pot this morning.
I reckon with the hundreds of pots behind the Island at the moment,his got more chance of winning Lotto. lol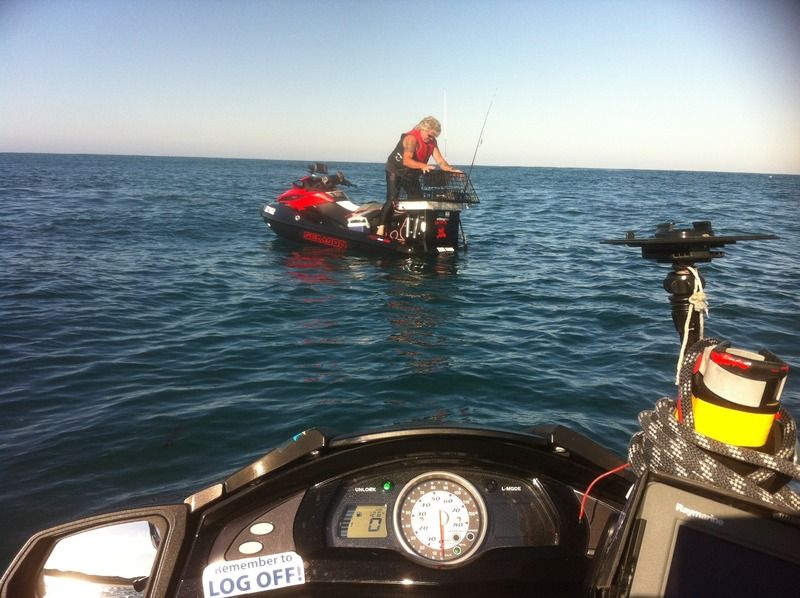 Then onto looking for some tailor around the reefs- had more luck.
There's some fat tailor around at the moment: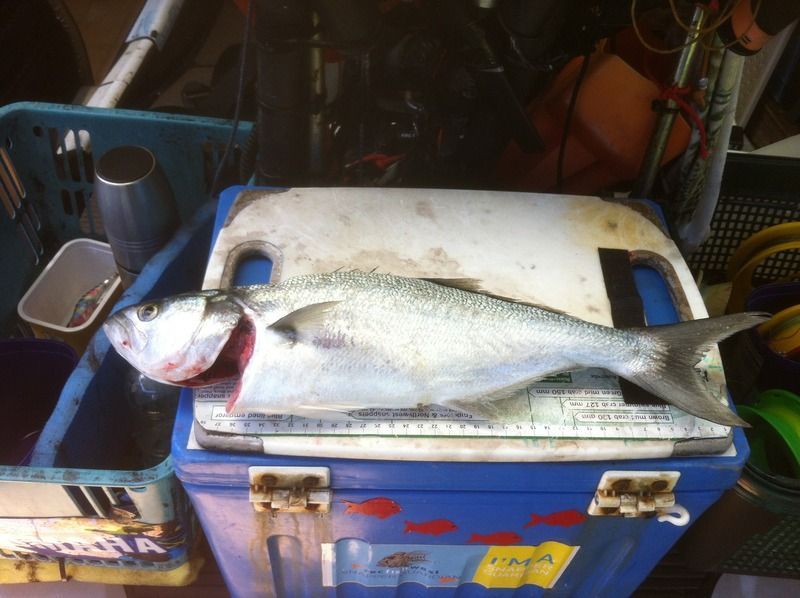 Stopped for a food/drink break behind Carnac Island.
On the way back stopped to watch two Races of the World Series Hydrofoils- fantastic to witness the starts and close finishes.
____________________________________________________________________________
My Dad taught me how to Fish-Thanks Dad.(RIP)