Metro Salmon In October?
Submitted by Fly on Mon, 2006-10-02 17:22
Mybe you won't believe me, but the lad went fishing this morning off the beach here in Mandurah...
He was chasing some whiting he had heard reports of.
When he got to the spot (not far from Bouvard Cut) he saw a school of salmon harrasing the whiting he was after...
So he nailed a couple - along wth the other guy who was fishing there.
I am used to THE SALMON RUN being in April May & June as they come up to the back of Rotto to spawn before returning to the south coast and points beyond Esperance - then across the Tasman and New Zealand + 3 kings islands etc before returning again in 12 months time.
In the past I've had a few show up early on the south coast like February - but I just haven't come across salmon in schools & numbers in the metro / Mandurah area in October before.
It's not like these are small juvenile salmon either, these are the full blown mature 8 or 9 pounders and better (least the one sitting in the freezer is at least that)...
He got a few pics on his camera phone I'll try and get him to download tonight when he gets home from work and post them up. (Edit done!)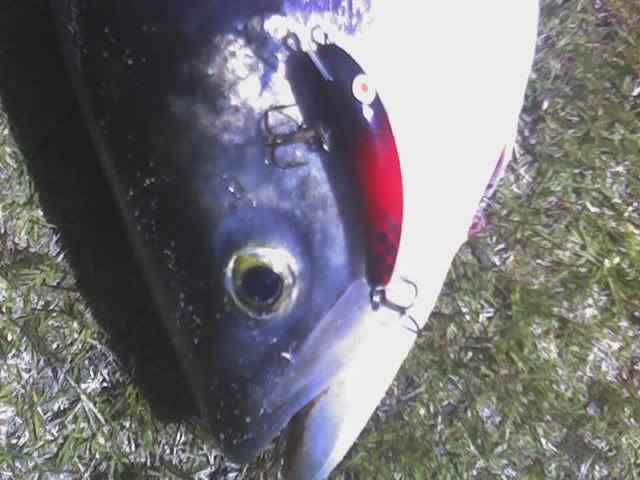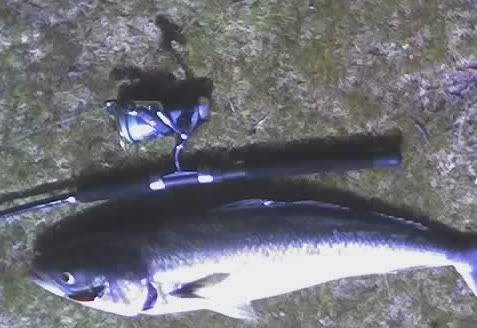 SO there you go - salmon off the beach this morning in October in Mandurah. I am beginning to wonder if the worlds weather hasn't gone completely screwey!

Cheers!