2 Fish 1 Lure
Submitted by Mitch300491 on Sun, 2011-05-01 18:08
But in this case... the worst one ever...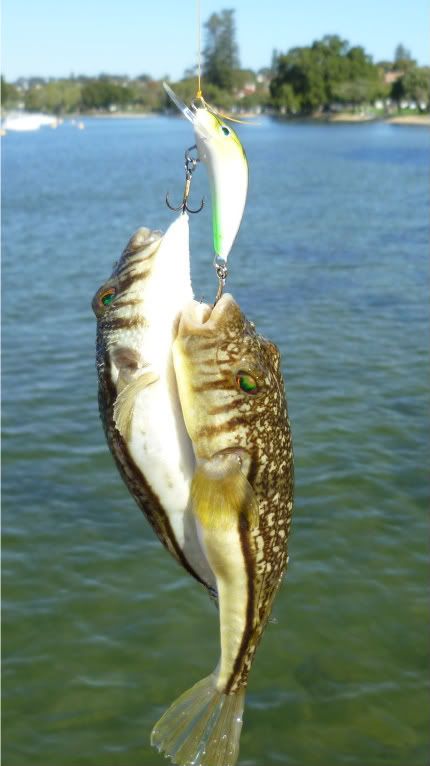 Went down to the usual spot again today. Good conditions but.... tons of blowies. Literally. Tried out the new HRT lures, but could only get loads of blowies coming out the dark chasing it down.
I was fishing with bait for awhile, getting smashed by blowies over and over again, but i had seen in the water 4 nice sized Bream and knew they were around. At one point i was reeling up my bait (cause it had weed stuck to it) and 2 massive sized Bream, the biggest thing ive seen in the water before were following next to the bait (must of been atleast 50/45cm each). But unfortunately the blowies were hounding at the bait and the bream werent going for it :(
By the time i got my bait out there again they were gone. No luck this time either.
Mitch